"I grew up in a pretty active family, lived at the playground and tried a number of different sports, but my first real taste of competitive sport was in Grade 6. Our teacher arranged for our class to run the 10k Student Relay in the Mississauga Marathon. She led us through training for a number of weeks before the race, meeting in the mornings before school to prepare. This was my first real taste of competing and participating in organized sport.
Throughout middle school and high school, I tried as many sports as I could. Outside of the school setting my main sports were ice hockey in the winter and golf (chosen by my dad at a young age) in the summer. For as long as I can remember I wanted to play ice hockey in the Olympics. I grew up watching our Women's Ice Hockey Team win gold at the Olympics and being blown away by the talent and dedication those women had to their sport. This is still a goal of mine, but with a slight change, I want to represent Canada in a different kind of hockey: field hockey.
It was only in the beginning of high school that I started playing field hockey and when field hockey really became a major part of my life. The first few years playing I only played it for the few months that the high school season ran, but in grade 11 I found a local club and began playing it outside of school as well. I continued to play competitive ice hockey until I graduated high school and but it was the start of university where I saw my goals and dreams of representing Canada at the Olympics may still be possible.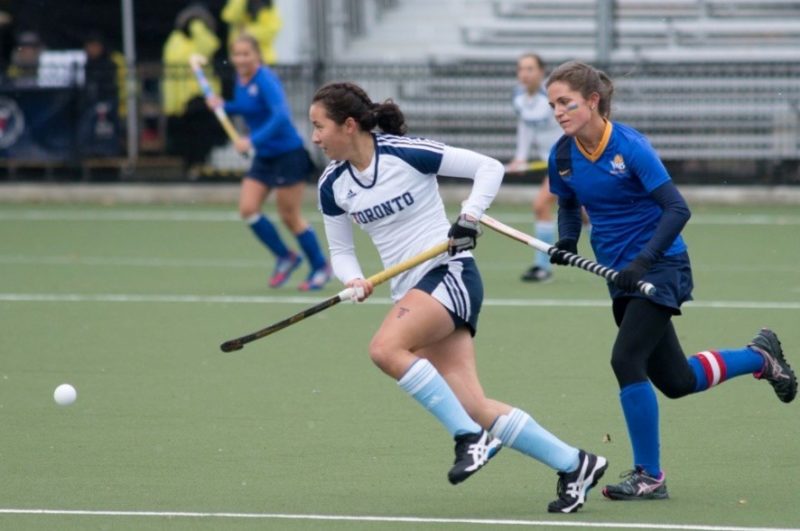 After leaving high school I attended the University of Toronto and represented the Varsity Blues for 5 years, winning OUA Gold four times, was an OUA All-star four times, CIS All-Canadian twice, received the Gail Wilson Award for outstanding contribution to sport in 2016, and was a captain of the team in my last 2 years. During my time at university, I was also selected to attend a couple of selection camps with both the indoor and outdoor Canadian National Field Hockey Teams.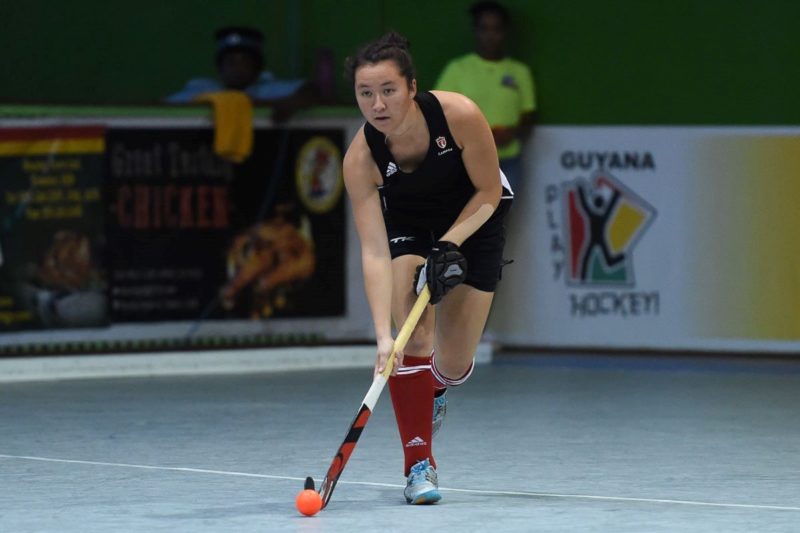 In 2013 I got my first taste of international sport representing Canada in Indoor Field Hockey in series against the USA. In 2014 I represented the Indoor Canadian team at the Indoor Pan American Championships where we won gold and a spot at the 2015 Indoor World Cup. That same year I was also selected to become a part of the Outdoor Canadian Field Hockey Team. Since that first time competing for Canada the last 8 years have been a whirlwind of excitement.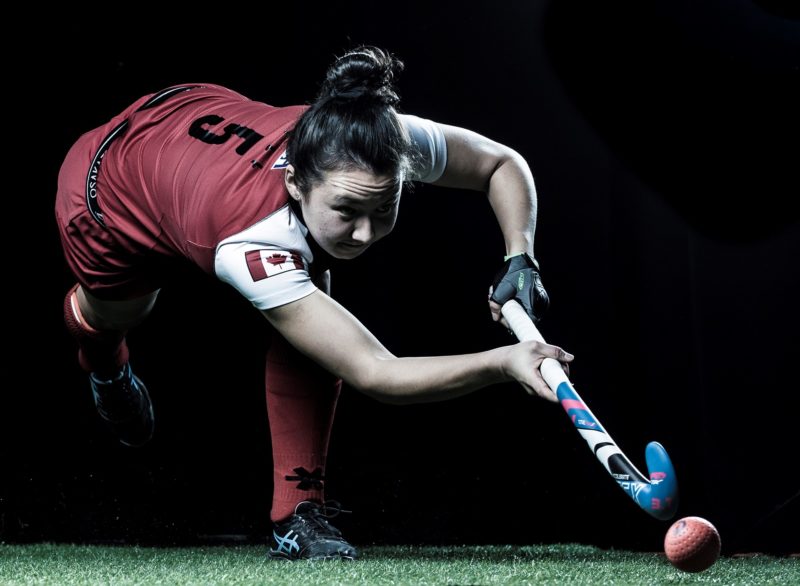 Upon graduating from University in 2017, I moved out to Vancouver, where the outdoor team trains, and began training full time with the Canadian team. In 2017 I was selected for my first tour with the outdoor team. In the four years since my first game I have been able to travel the world and represent my country, something that I dreamed about since I was a little girl. I've been able to compete in a multi-sport games, the 2018 Commonwealth Games, played in numerous tournaments, played in other countries' domestic leagues, and had our shot at the Olympics. Our most recent competition, before the world shut down during the pandemic, was the 2019 Olympic Qualifier where we lost by 1 goal in a sudden death shootout. It does not get much closer than that, and that has lit a fire under us. Being that close and knowing what it takes to get there leaves our team wanting more and not being satisfied.
Through the incredible experiences, the heartbreak and tears, looking back on my life through sport has shown me that sport is so much more than just running around the field. It is the skills that I have learned along the way that I will take with me into the other areas of my life, and the life-long friends that I have made that I will cherish the most. Sport is something that should be a part of everyone's life and brings much more than winning and losing games to the table. Had it not been for that first, simple, experience of organized sport and training for something, who knows where I would be today."