Ben Duperreault – Men's Hockey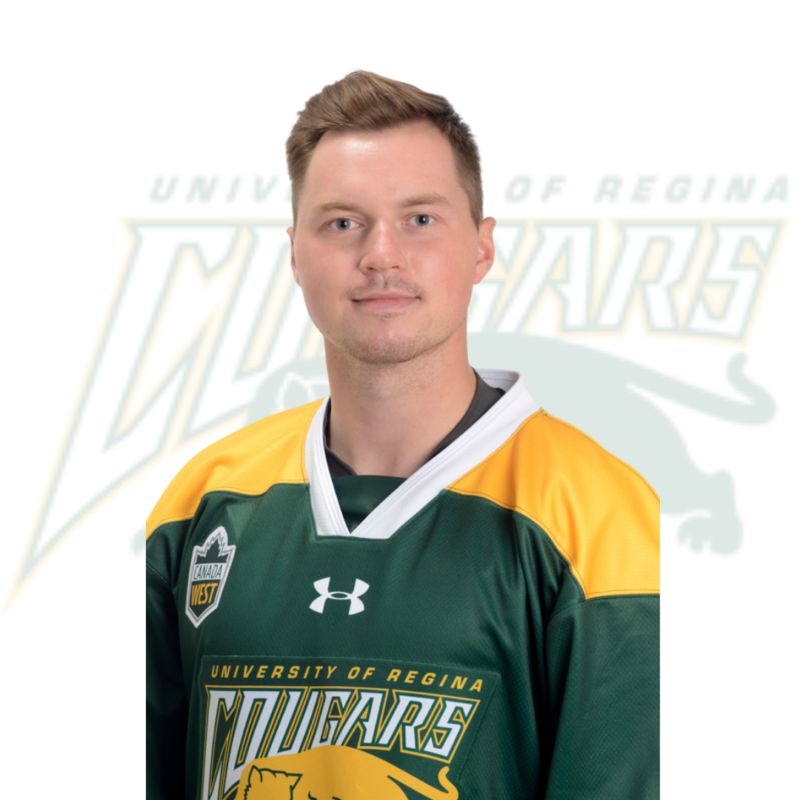 Playing sports has been a huge part of my life. Sport has given me the opportunity to develop, teamwork, communication, self-discipline, strong work ethic, leadership skills, and most importantly, creating lifelong friendships and memories with teammates. Sport has the power to create many opportunities for kids and lead them to live healthy active lifestyles, which is why I believe every child should have the opportunity to play sports.   
NOTABLES: 
– Forward for the University of Regina Cougars Hockey Team 
– Played hockey, baseball, golf, and soccer as a kid 
– Played in the WHL for the Moose Jaw Warriors and Lethbridge Hurricanes 
– Played in the SJHL for the Notre Dame Hounds winning the SJHL player of the year award in 2016-2017.  
 For more on Ben: https://www.reginacougars.com/sports/mens-ice-hockey/roster/ben-duperreault/8554 
Caitlyn Spurr – Women's Volleyball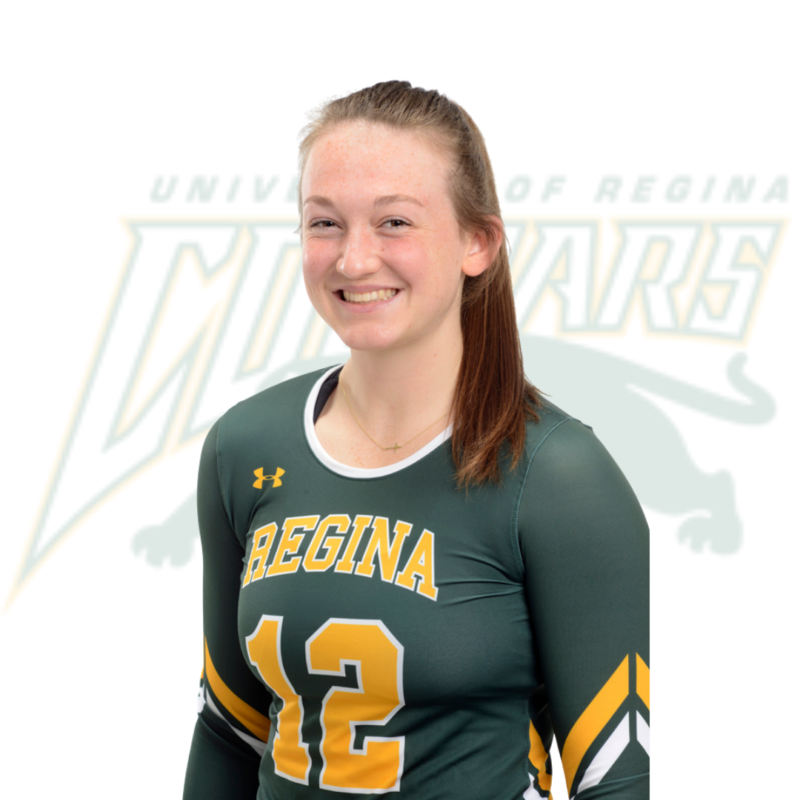 Sport has given me many incredible opportunities and taught me life skills such as time management, leadership, communication, and work ethic. Every day that I step on the court is a gift and I am beyond thankful for the memories and friendships that I have made through sport. Sport has shown me that everyone has the ability to spread joy and impact others with the power of kindness. For this reason, I work each day to encourage those around me whether it be on the court, classroom, or on the street with a stranger. Participating in sports teaches communication and teamwork and fosters relationships all while having fun and playing the games the kids love. I feel incredibly blessed to have played sports my entire life, which is why I believe every child should have the opportunity to be involved in sport.  
NOTABLES: 
– Fourth year and captain of the University of Regina women's volleyball team
– 3-time USPORT Academic All-Canadian 
– University of Regina Student Athlete Leadership Council  
– 2020 St. Paul's Hospital School of Nursing Scholarship- Suitability for Leadership in the Nursing Profession
– Terry Fox Foundation Provincial Ambassador- 10 years involvement and raised over $25000 for cancer research  
– Student leader with Athletes in Action, a Christian organization dedicated to helping athletes grow - physically, mentally, and spiritually 
– Played soccer at a high-level representing Saskatchewan at the 2015 Western Canada Games  
– Played football, basketball, baseball and ran track as a kid  
 For more on Caitlyn: https://www.reginacougars.com/sports/womens-volleyball/roster/caitlyn-spurr/8502 
 Kyra Vibert – Women's Soccer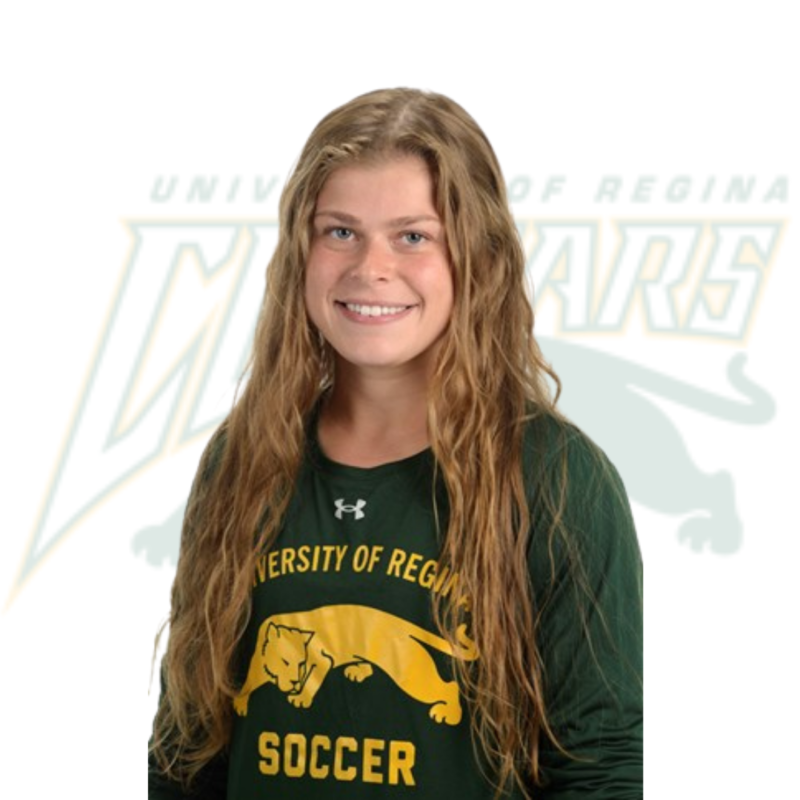 Supporting KidSport is important to me because I recognize the importance of positive experience with sport for children's development. Whether they choose to pursue elite level sports, or play just for enjoyment, any participation in sport allows for a different kind of development as an individual that will serve you in all aspects of life. To me, having fun is the most important component to succeeding in sport, and KidSport is the perfect opportunity to do so. I can't wait to share my love for sport with these amazing kids! 
NOTABLES: 
– Fourth-year forward from Regina Saskatchewan
– Ranks fourth in Cougar history in assists, third in goals and seventh in points
– Played with FC Regina
– Attended Winston Knoll Collegiate 
For more on Kyra: https://www.reginacougars.com/sports/womens-soccer/roster/kyra-vibert/8488
Lilla Carpenter-Boesch – Women's Hockey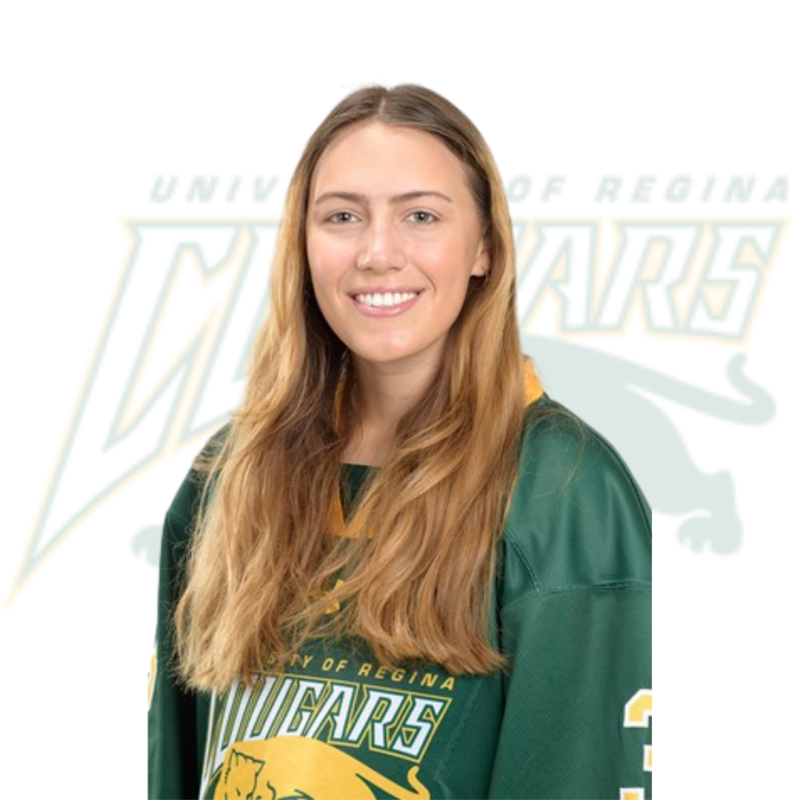 I have played a variety of sports since the age of 3, from hockey, soccer, swimming and pretty much anything I could compete in. I was always very competitive and loved to win, but what I love the most about sports are the friendships I have created throughout the years.  I have many fond memories in sports and my favourite would be getting the opportunity to play against my oldest sister Jenna Carpenter-Boesch as a rookie at the U of R as she played for UBC. 
I grew up on a grain farm outside of Gray, Saskatchewan which is 25 minutes southeast of Regina. Gray is a hockey community as we have a rink in the town which was real ice and it was very cold! My sisters and I started playing hockey for the town team at a young age and the community has always been supportive of us and our careers in life and hockey. 
NOTABLES: 
– Fifth-year forward from Gray Saskatchewan
– Played three seasons with the Regina Rebels
– Graduated from Faculty of Business Administration with a major in Marketing
– Currently pursuing a Public Relations certificate
– In final year of eligibility with the U of R Women's Hockey team 
For more on Lilla: https://www.reginacougars.com/sports/womens-ice-hockey/roster/lilla-carpenter-boesch/8521