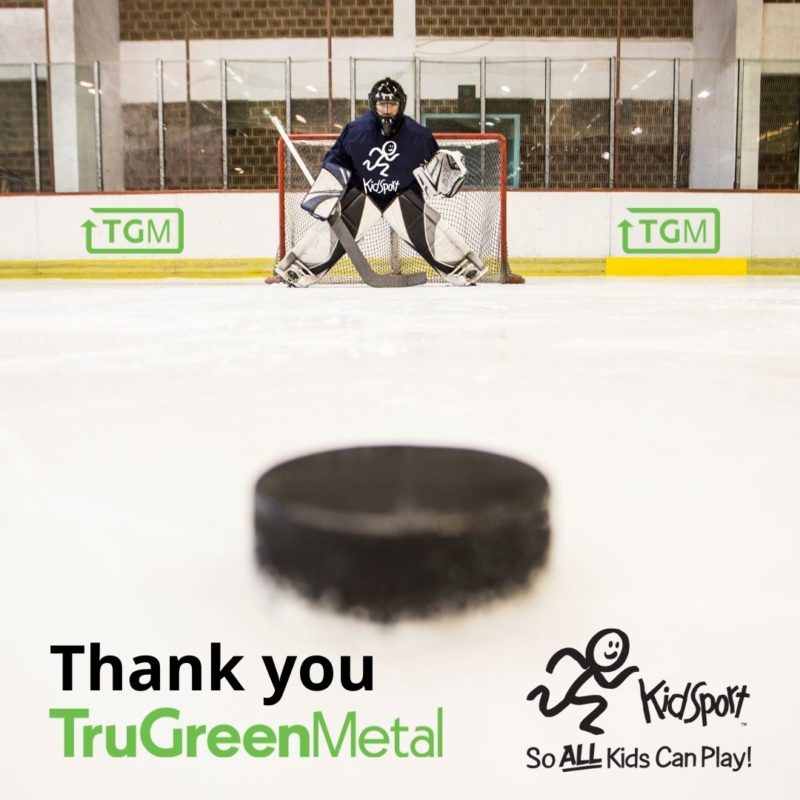 TruGreen Metal Recycling joins team KidSport to support getting kids into sports across western Canada
SASKATCHEWAN – KidSport Saskatchewan and KidSport Alberta were the recipients of a $25,000 donation from TruGreen Metal Recycling. $12,500 was donated to each province.
Thanks to TruGreen Metal's donation, 100 kids in Alberta and Saskatchewan will benefit from grant funding to cover registration fees for participation in their sport.
"We're excited to have this partnership to help even more kids across our province," said Jerry Shoemaker, Provincial KidSport Committee Chair. "By giving kids an opportunity to participate in sports we know they are given the chance to learn skills, gain confidence and learn valuable skills they will use forever while making some great friends along the way."
"We're grateful to have the opportunity to partner to help kids all over the province," said Greg Ingalls, KidSport Alberta Executive Director. "By giving kids the chance to experience the power of sport during critical years of adolescent development, we are providing them with the opportunities to learn skills and lessons that can help them throughout their lives."
INFORMATION ABOUT KidSport:
KidSport is a national not-for-profit organization that helps remove financial barriers that prevent kids from playing sport by providing assistance for registration fees and sport equipment to children aged 18 and under.
Through a confidential application process grants are administered through KidSport's 166 community chapters so they can play a season of organized sport.
INFORMATION ABOUT TruGreen Metal Recycling:
Cleaning up the prairies, one satisfied customer at a time.
TruGreen Metal combines industry leading customer service with the efficiency of the best technology available in the industry to clean up decades worth of accumulated scrap metal in a few hours.
At TruGreen Metal Recycling we believe that when you're blessed you should be a blessing, so we give away a percentage of profits every year to various local and international charities.
To donate like TruGreen Metal, or learn more about KidSport visit: kidsportcanada.ca or on Facebook, Twitter and Instagram @KidSport.