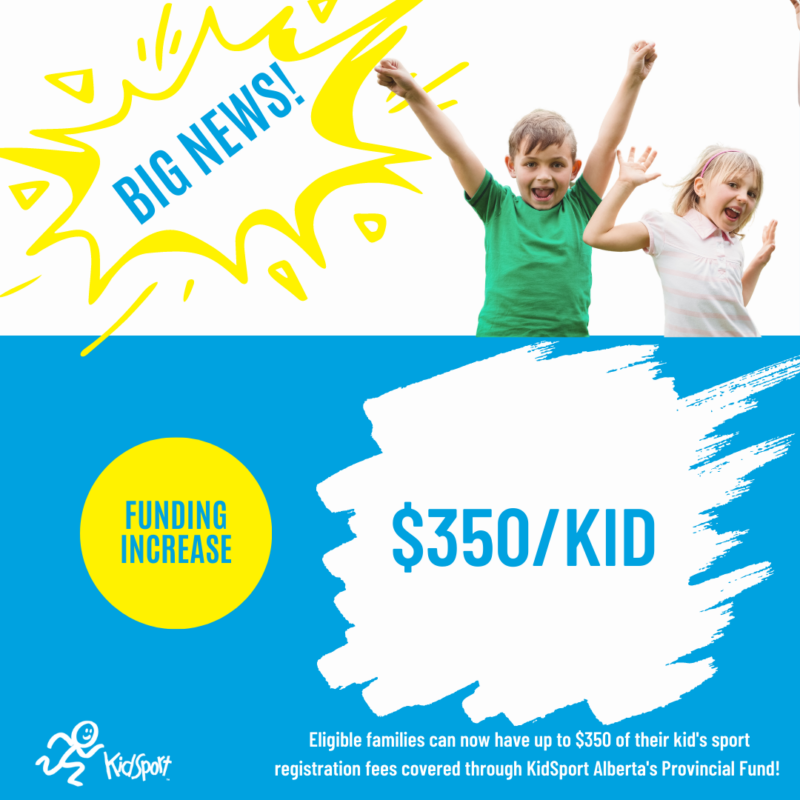 In a major announcement today, KidSport Alberta has increased their funding amount by $100/child. This increase comes with the knowledge that cost of living has gone up significantly in recent years, and helping families get their kids access to sport post-pandemic is critical to their mental and physical wellbeing.
"We are so excited to make this announcement, and to reach more kids through our increased funding amount" said Executive Director, Kelly Oehlerking. "We know that everything is more expensive these days, and we have seen registrations return to pre-pandemic levels already this season. It's more important than ever to help kids get access to sport, and we will do everything we can to achieve that."
The funding provided per child across Alberta will increase from $250 to $350, effective April 1, 2023.