KidSport North Shore (North & West Vancouver)
Thank you for letting me play hockey this year. I like my coach and my teammates. Playing hockey gives me an experience that I will always remember. I like learning to play the game so I can be in the NHL one day. Thank you very much! -Justin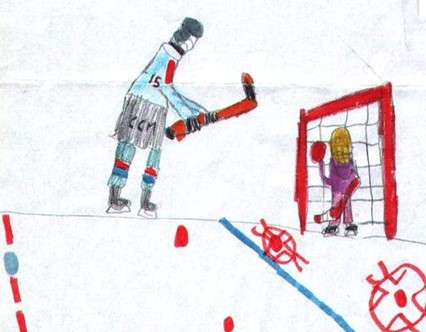 In Memory of Karen Lidster
KidSport North Shore is very saddened to report the recent passing of our beloved Chair, Karen Lidster. Karen passed away peacefully at her home on December 10, 2021, leaving behind many loving friends and family.
As a long time resident of North Vancouver and West Vancouver, Karen was well known for her selfless contribution to the promotion and development of sports on the North Shore.  In 2001, Karen co-founded KidSport North Shore, along with Tom Walker, and was by all means a hands on, involved and committed volunteer.  She remained as Co-Chair until very recently, completely dedicated to ensuring that all North Shore kids have the chance to play.
Karen also served on the Board of the North Vancouver Sport Council and was involved with many initiatives designed to improve access to sports for all North Shore residents.
KidSport North Shore, the North Shore sports community, and in particular our youth, have lost a strong and dedicated advocate.  Karen will be greatly missed by all who had the pleasure of knowing her.
Karen's memory would be honoured by a donation to KidSport North Shore or to any other charity of choice.