KidSport North Shore (North & West Vancouver)
Thank you for letting me play hockey this year. I like my coach and my teammates. Playing hockey gives me an experience that I will always remember. I like learning to play the game so I can be in the NHL one day. Thank you very much! -Justin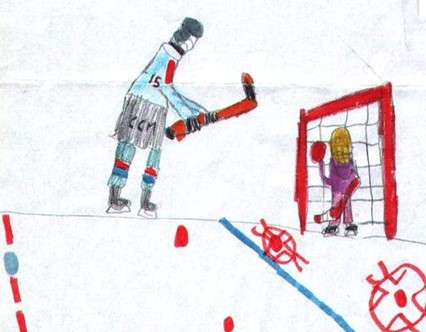 2020 presented challenges for kids wanting to play sports - whether living here on the North Shore or elsewhere in our world.  The goal of KidSport North Shore (KSNS) is to provide children with the opportunity to achieve physical, social, intellectual and moral development - all life long skills, through their participation in community sport programs.
The impact of COVID-19 on our kids has been tremendous – and now clubs are beginning to restart with approved return to play plans in place.
KSNS is a "grass roots" community based and solely volunteer non-profit organization, focused on raising funds for financially challenged North Shore kids to play their sport.
In 2019 and 2020 , KSNS has supported 51 children to play their sport.  With return to play protocols in place, many children want to get back to their game.  At KSNS we're supporting a growing number of North Shore families facing additional financial strain due to COVID-19, to get their children back playing a season of their game, or a modified version of it.