Celebrating all things kidsport from coast to coast to coast!
KidSport is excited to launch our annual awareness campaign, KidSport Week on Sunday, May 22, 2022! This week long celebration of all things KidSport will put the spotlight on the work our 166 local chapters are during this unprecedented time, and help raise awareness of our program from coast to coast to coast.
Throughout the week across Canada, we'll be celebrating all things KidSport by highlighting our work over the last year, promoting our key partners and sponsors, as well as encouraging donations from all Canadians to help make it So ALL Kids Can Play!
Why do we do it? Because we believe through the power of organized sport that kids and our communities come together and thrive.
How Can

You

Get Involved?
Make a donation! By donating to KidSport you're contributing to a movement which has been helping Canadian kids chase their sporting dreams since 1993.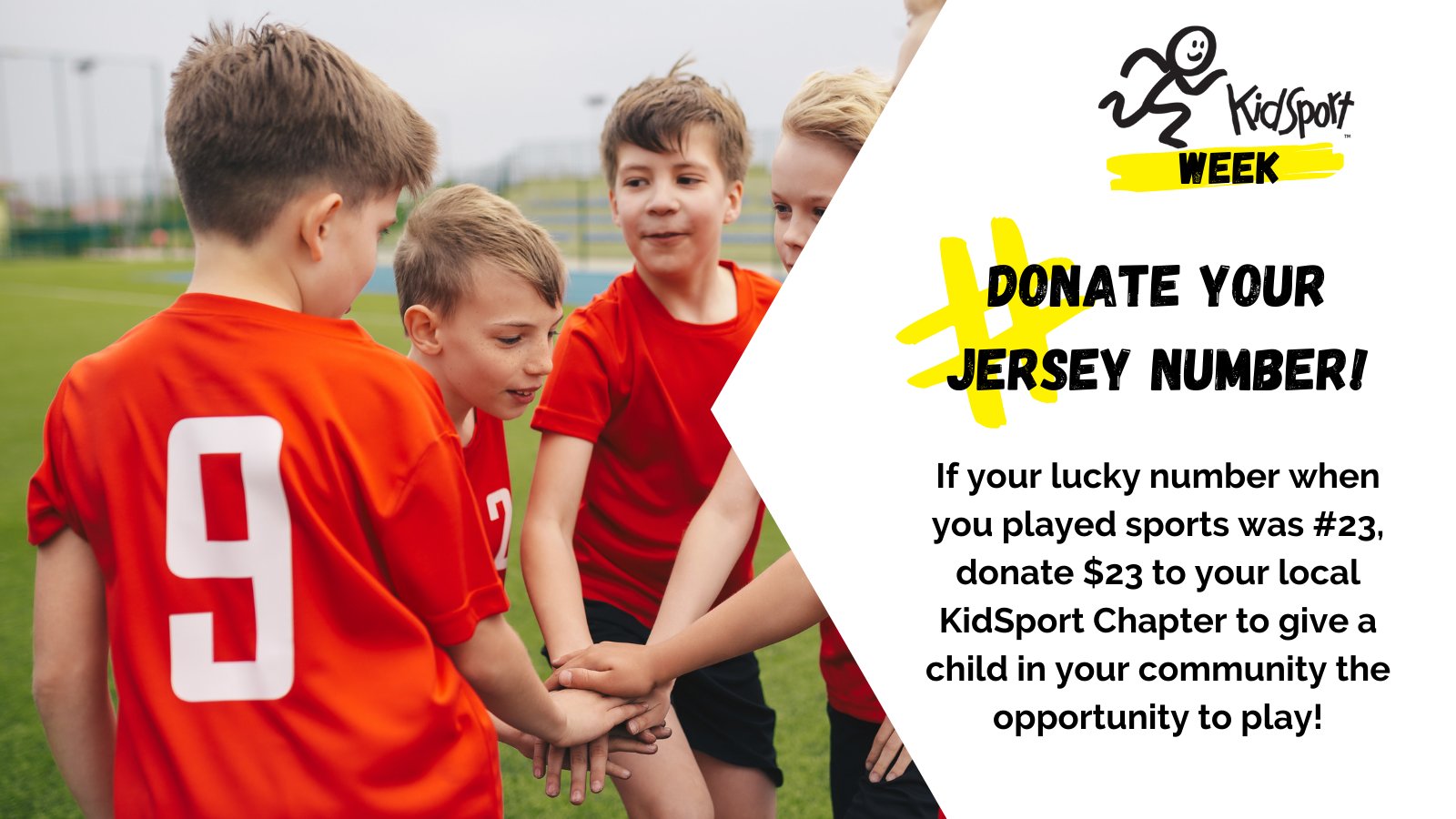 Share your sport story during KidSport week while challenging others to do the same.
Donate the dollar value of your jersey number or another number that has significance in your sport life - like the most points you scored in a basketball game, or the number of years you competed in your sport!
Share through social media, tagging our social accounts, the hashtags #KidSportWeek #Jersey #Challenge, as well as your former teammates, coaches, and friends to get them involved!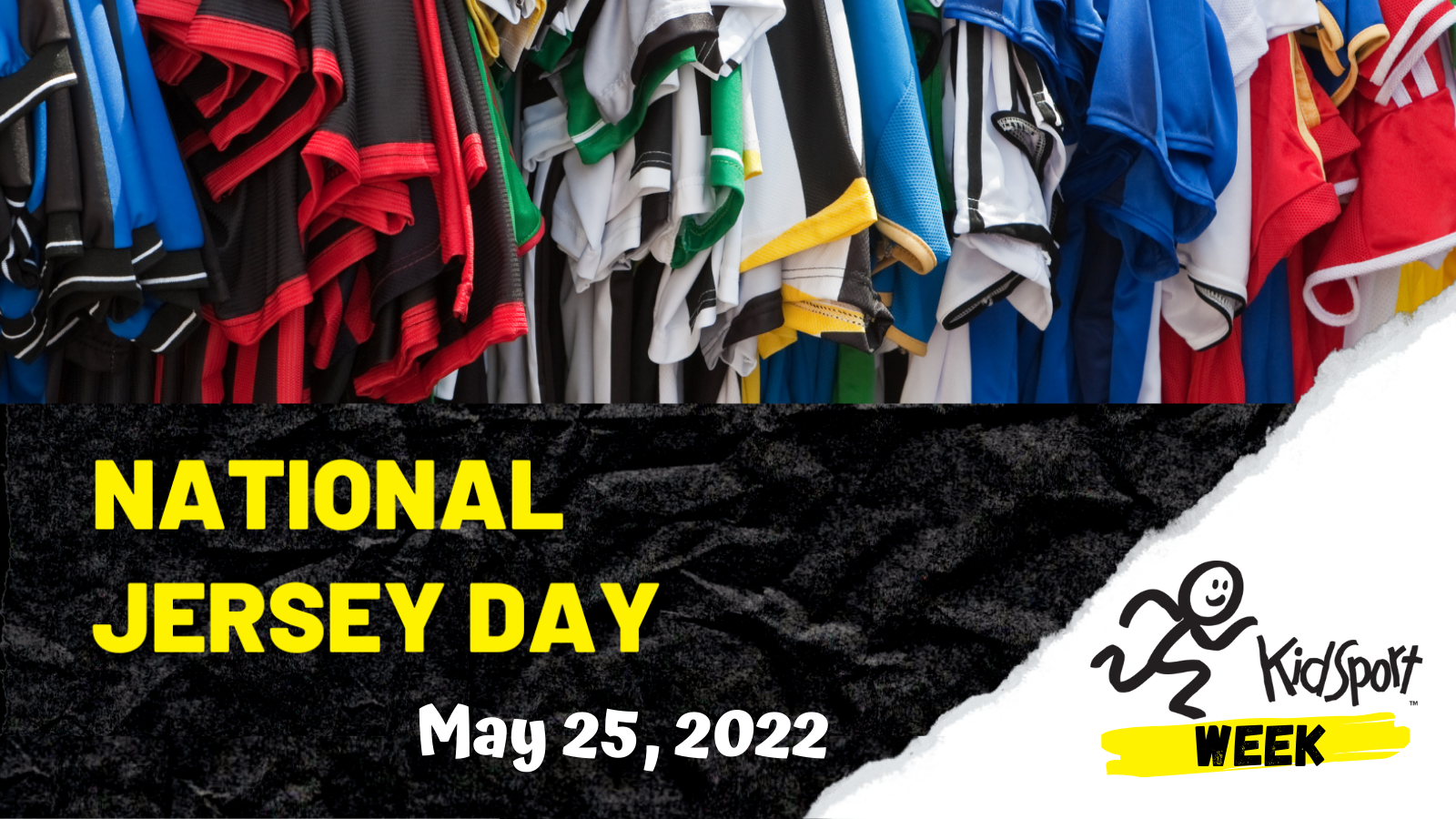 On May 25th, encourage your staff, students and friends to wear their jersey for KidSport with a donation to their favourite local KidSport chapter.
Donate $2 to KidSport and wear your favourite jersey.
Share through social media, tagging our social accounts, the hashtags #KidSportWeek #JerseyDay