Donate to KidSport Saskatchewan using our secure online form.
PREFER TO DONATE OFFLINE?
Download and send in the KidSport Donation Form stating your donation is for KidSport Saskatchewan or the KidSport chapter of your choice.
If you would rather give staff a call at KidSport Saskatchewan to donate, give us a call at 1-800-319-GAME (4263) and we will happily direct your donation to the chapter of your choice.

Become a KidSport Champion
KidSport Champions are a part of a monthly giving program that directs 100% of donations back into our community, making sure that ALL kids can play!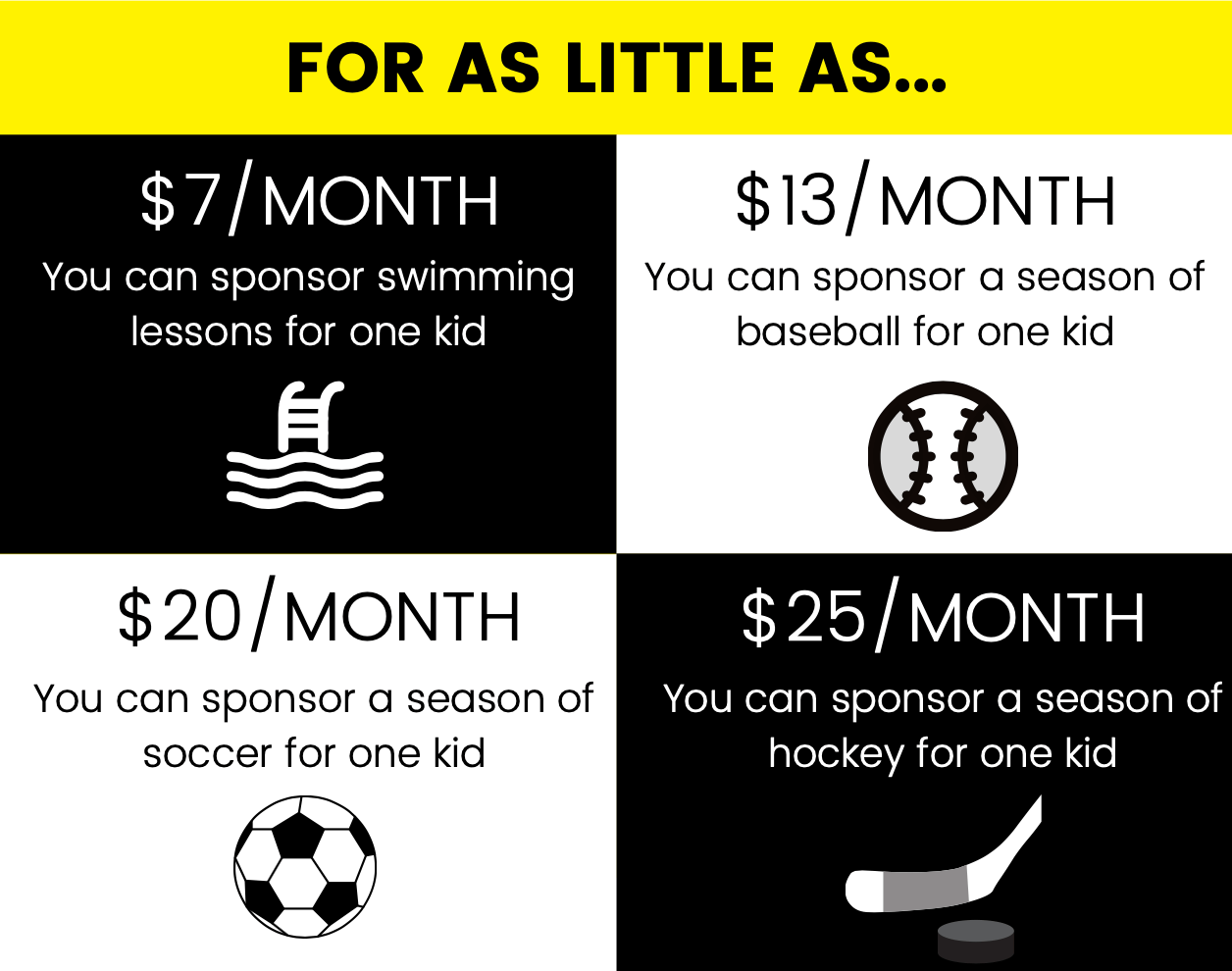 With your support, KidSport Saskatchewan helps local kids experience the lifelong benefits of sport; kids learn leadership, hard work, dedication, and self-confidence, and build the habits and support network necessary to become healthy adults.
Through sport, kids also gain access to mentorship and guidance from experienced sport leaders, further developing their skills, and helping them grow into our future community leaders.
Sport is one of the best gifts a kid can receive. Your donation to KidSport Saskatchewan helps us make it So ALL Kids Can Play!
KidSport Saskatchewan gives up to $500 per eligible kid per year, to participate in a season of sport of their choice. Will you give the gift of sport today?
Donate a Car Canada will look after all the details to make it easy for KidSport Canada to benefit from your old car.
By donating appreciated stocks, mutual funds, or stock options, you pay no tax on the capital gains and receive a tax receipt for the fair market value of the securities.
Legacy donations aren't just for the ultra-wealthy; anyone can make a plan to reduce their family's tax burden by donating to KidSport in their will.
Businesses across Canada sponsor KidSport nationally, provincially and locally to make sure we can get as many kids access to sport as possible.