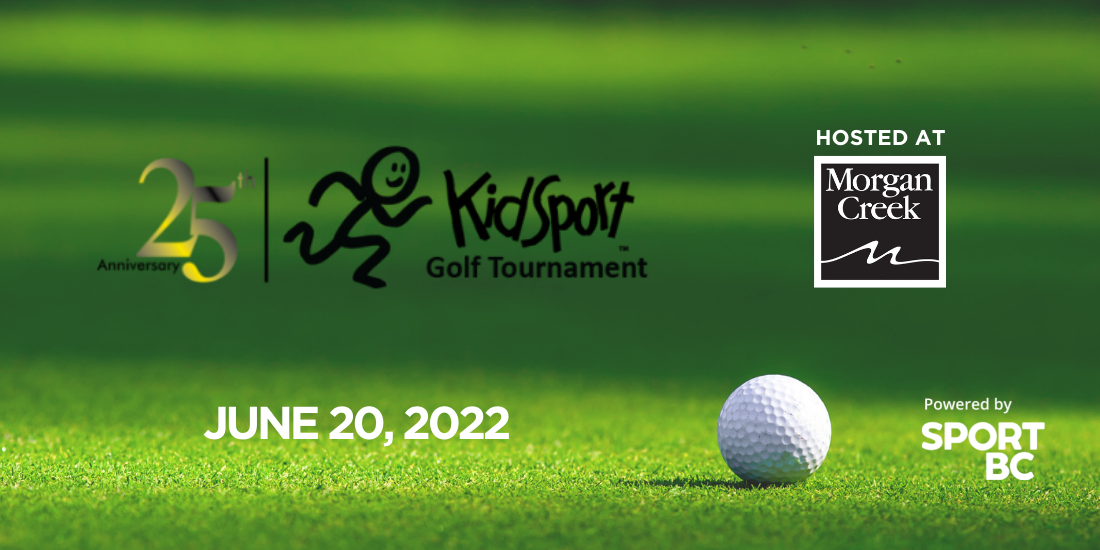 Thank you for supporting KidSport BC's 25th Anniversary Golf Tournament
Hosted at Morgan Creek Golf Course
Monday, June 20, 2022
KidSport BC's beloved annual golf tournament returned in 2022 and this year marked the 25th anniversary of this incredible event. The tournament was once again hosted at Morgan Creek Golf Course in Surrey on Monday, June 20.
Thank you to all of the golfers, sponsors, supporters, special guests and volunteers that made this event possible. With your support more than $40,000 was raised to help break down financial barriers for sport for kids across the province who otherwise wouldn't have the resources to play.
Have questions? You can reach the KidSport BC Provincial Office by phone at 604.333.3434 or email kidsport@sportbc.com.
Thank you to our sponsors