Goals for KidSport is a partnership between SaskEnergy, KidSport and the Saskatchewan Junior Hockey League (SJHL) where $20 per home goal is donated to KidSport to a max of $20,000. The SaskEnergy and SJHL Goals for KidSport set off its ninth year with a kickoff barbeque with KidSport Yorkton and the Yorkton Terriers in October 2022.
"We're thrilled to partner with the SJHL and KidSport Saskatchewan for 'Goals for KidSport' in this ninth season," SaskEnergy's Community Engagement Supervisor Allix Schweitzer said. "Enrolling young people in sport can be expensive for them and their families, and this program helps reduce those financial obstacles."
During its first eight seasons, Goals for KidSport raised nearly $210,000 to help more Saskatchewan youth participate in sport across the province.

This year took the KidSport team from La Ronge to Estevan and everywhere in between to showcase the partnership with SaskEnergy and the SJHL with local KidSport chapters. All funds raised in a community stay right in that community.
"TheSJHL is honoured to continue the Goals for KidSport program," SJHL Director of Marketing and Partnerships Jacob Faith said. "Partnerships like this that give back to the community while engaging with on-ice play are the types of relationships that are valuable beyond measure for our league."
SaskEnergy Network members participated in Goals for KidSport by donating additional funds per home goal in their community and also helped with cheque presentations and intermission activities at Goals for KidSport games. KidSport and the SJHL helped SaskEnergy with recognizing volunteers from each community at each game for being volunteer champions in their community and with their SJHL team.
"This amazing partnership is such a good alignment between SJHL teams in our communities and KidSport chapters," said KidSport Provincial Coordinator Tammy Hoffart. "We know kids in these communities dream of being on the ice for their team where their role models skate out to play. We love that we can provide the opportunity, through this initiative, for more kids to get on the ice to work toward their dreams."
The Goals for KidSport season officially came to an end February 21 when the 1000th goal was scored by Carson Dobson from the Nipawin Hawks, to secure the donation from Sask Energy of $20,000.
This year the winners of the KidSport Cup were the Battlefords North Stars with 123 home goals this season!
Congratulations to the Battlefords North Stars on winning the KidSport Cup!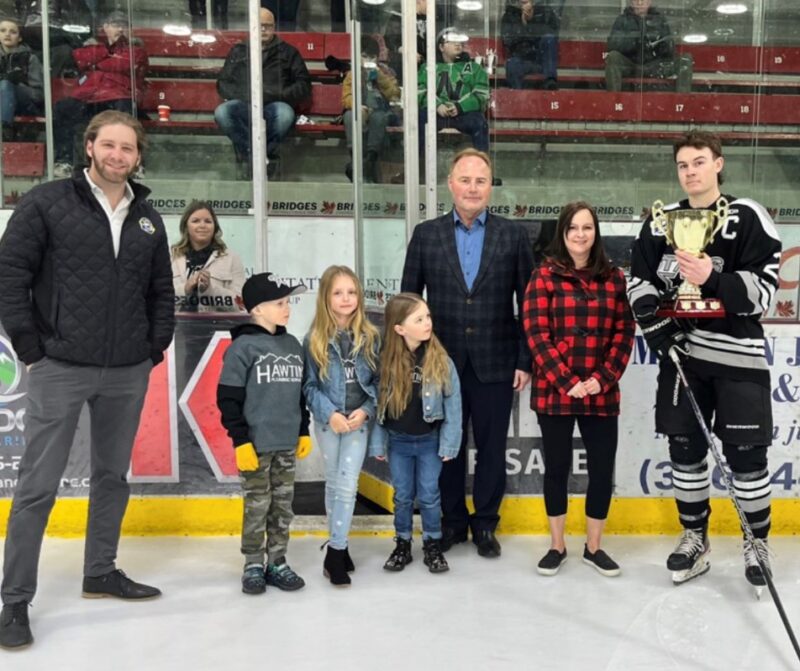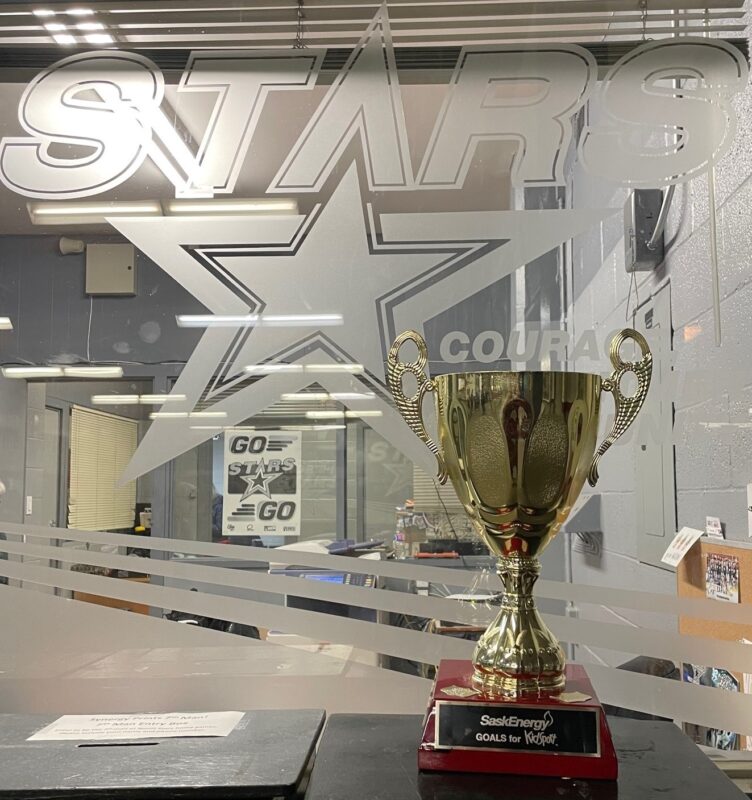 Thank you to all the SJHL fans attending Goals for KidSport games to support their local team, to all fans who purchased Chuck-A-Pucks or donated to help local children follow their dreams to be involved in sport right in their communities.
Thank you to SaskEnergy and SaskEnergy Network Members for their continued support of KidSport, So ALL Kids Can Play. Thank you to the SJHL for this great partnership and to the SJHL teams for scoring all those Goals for KidSport!
Thank you for a great season!