And help make it, 'So ALL Kids Can Play!'
PREFER TO DONATE OFFLINE?
Download and send in the KidSport Donation Form.
With your support, KidSport Edmonton helps local kids experience the lifelong benefits of sport; kids learn leadership, hard work, dedication, and self-confidence, and build the habits and support network necessary to become healthy adults.
But don't just hear it from us...
'Being a part of the football team has taught me to stand up and speak up for myself, because in football you cannot be shy. In football, you have to be focused and be able to make the moves, instead of standing still and being knocked to the ground. I learned how to work within a team, and do my part, because other people are relying on me. I learned that, even when I am scared of something, to just do it, then I will not be afraid of it anymore. In football, my heart races the whole bus ride to the game, and through the warm ups, too. My heart races until the first snap of the game, and then I am focused, because I have also learned to perform under pressure. Thank you, KidSport! '
- Moulid, 16 yr old KidSport Kid
join us at our next event!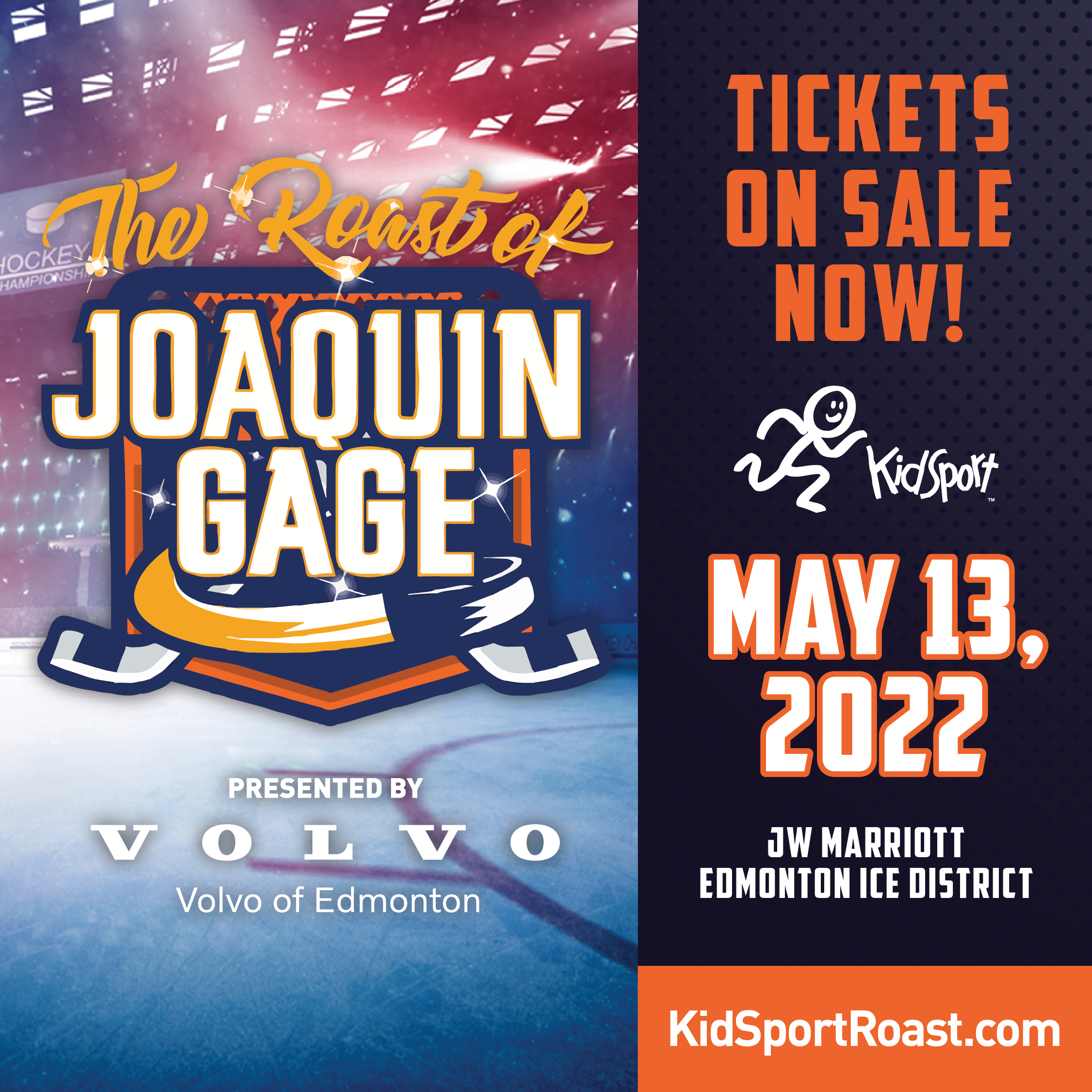 Seeking Corporate Event Partners & ticket buyers... but MOST importantly...
Seeking story-time-loving, big hearted, sports fans as KidSport Edmonton host's...
The Roast of Joaquin Gage presented by Volvo of Edmonton
Friday May 13 at 6:30 p.m.
Roast Master Dustin Nielson and Roasters like Terran Sandwith, Kent Tilley, Kathleen McGee, Gene Principe and more… fill the night with hockey talk, gritty jokes, rowdy fun and lots of laughs at Gager's expense!
INVITE US TO YOUR NEXT EVENT!

If you're hosting an event, KidSport Edmonton would LOVE to be a part of it!!
Choose KidSport Edmonton has your charity of choice and let's team up to help make it #SoALLKidsCanPlay!