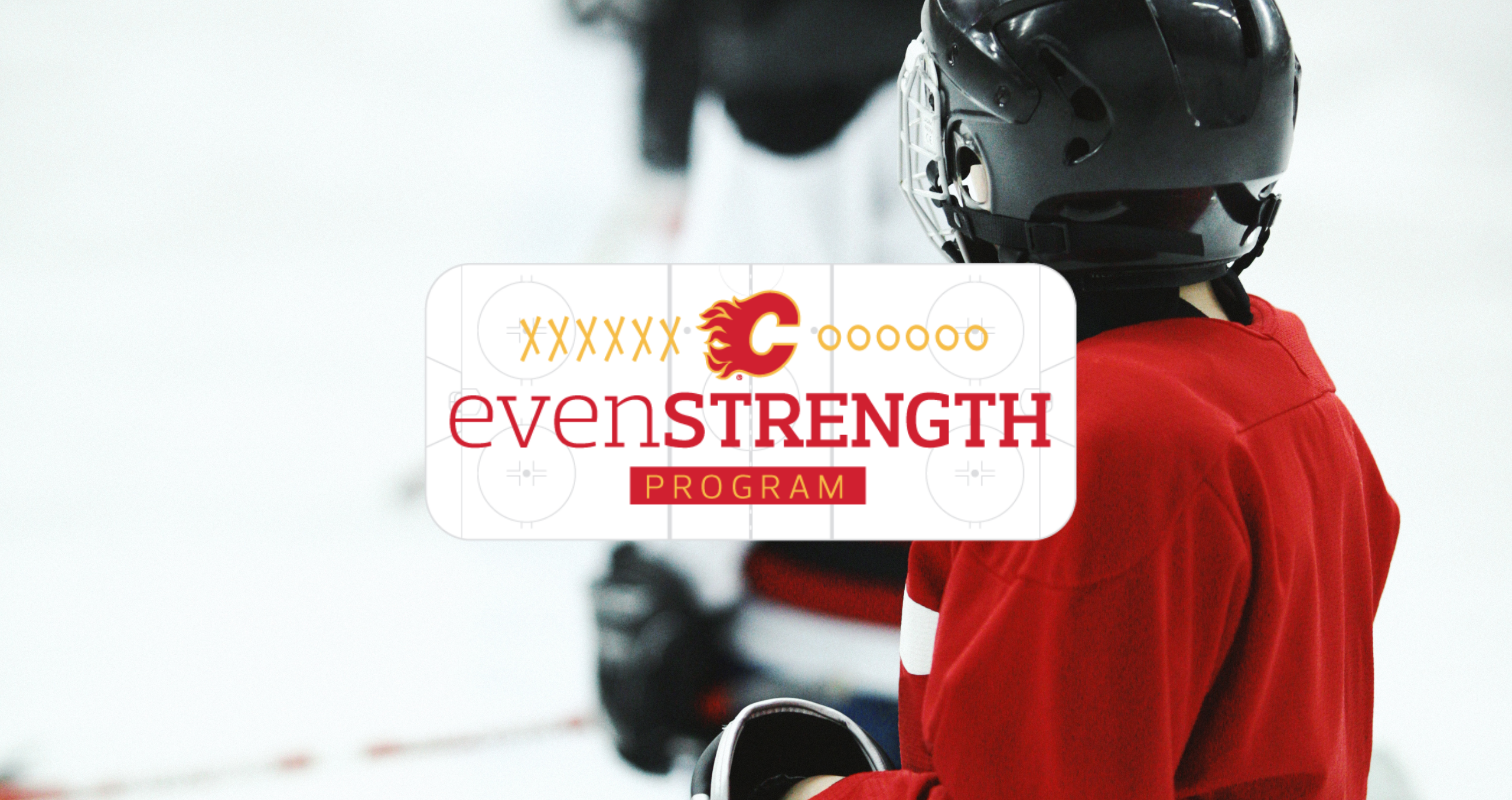 Let's get kids out of the stands and onto the ice this year!
WHAT IS THE FLAMES EVENSTRENGTH PROGRAM?
Hockey Calgary, KidSport, the Flames Foundation, the Calgary Flames Sports Bank & Canadian Pacific have teamed up to support the Flames EvenStrength Program (FESP).  This initiative helps to alleviate the cost of playing hockey for children in our community who face financial barriers to participating in organized sports.  Since 1998, the program has distributed over $3,200,000 in support of over 6,000 local minor hockey players so they can play the game that they love.
Please note that in order to apply for funding, your player(s) must already be registered with your hockey association.

For families playing with other southern AB associations
If your child is NOT registered through Hockey Calgary, you can apply directly through KidSport to access the Flames EvenStrength Program. Children playing in other associations in Southern Alberta have access to up to $100 (in addition to KidSport chapter grant) to cover their registration fees and access to no-cost equipment from the Calgary Flames Sports Bank.
Apply through your local KidSport Chapter
Please check this list to see what chapter covers the area you live in.
Apply for a grant through your chapter website*
*If your community doesn't have a local chapter yet, don't worry! You can still apply for a KidSport grant through the Provincial Fund.